Tax return for Taxi Drivers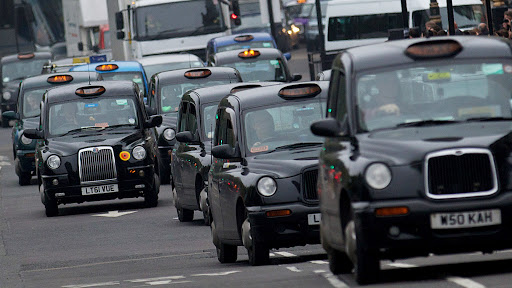 Professional Tax Return for Taxi Drivers
Though the job of a taxi driver might sound easy, simply driving passengers from Point A to Point B, it actually requires a good number of skills. This guide will show you what you need to know and do to become a successful freelance taxi or minicab driver.
A sociable job at unsociable hours
Driving passengers as a self-employed taxi driver gives you the opportunities to meet and talk to lots of different kinds of people. Unfortunately, it often requires you to work long, unsociable hours too.
Dealing with customers
Though most customers will be friendly, and make your job easy, the nature of the taxi service business means you'll still occasionally come across more difficult customers.
This is especially true when picking up passengers late at night on weekends, when people are more likely to be drunk.
Being a self-employed taxi driver isn't for everyone, but if you have the ability to handle difficult passengers while remaining calm, it could be the perfect job for you.
Some other useful skills for a freelance taxi driver to have:
Great driving skills

Knowledge of and compliance to the highway code

Polite, even to difficult customers

Good arithmetic skills for accepting fares and working out change

Good map knowledge in and around the area in which you wish to work.
So you can drive. But what about other qualifications and training?
Obviously, if you have a valid driving license, you're already one foot on the path to becoming a self-employed taxi driver.
There are, however, still a few more hurdles to jump before you can take paying customers.
Age
To become a licensed taxi driver, you need to be over the age of 21, and have had your full UK driving license for at least a year.
Choose your taxi
There are two main routes to take to becoming a freelance taxi driver:
Black cab: A black cab, or a Hackney carriage features a taxi light, and a fare meter which rises the longer you drive a passenger for.
Private Hire Vehicle: More commonly known as a minicab, a Private Hire 

Vehicle must be pre-booked, and the price is set at the beginning of the journey.
Getting licensed – local council authorities
Each local council decides whether or not you need to take the Driver and Vehicle Standards Agency driving test in order to drive a taxi or Private Hire Vehicle. The assessment includes things like eyesight tests, practical driving tests, and questions on the Highway Code.
You'll also have the option to take a wheelchair test to decide if you're allowed to carry passengers in wheelchairs. You must have a wheelchair accessible vehicle to complete this test.
Check with your local council to see if they require you to take the test.If they do, book your test with the DVSA.
You'll also need to have a CRB check before being allowed to drive as a self employed taxi driver.
The Knowledge – driving a black cab in London
The test to become a black cab driver in London is much more vigorous than the test to become a minicab driver.
You'll need to complete the Knowledge, one of the most difficult tests in the world. You'll have to learn and memorise hundreds of basic routes along with tens of thousands of landmarks and streets, because black cab drivers must rely on their memory when driving their passengers, rather than using satnavs to tell them where to go.
It can take anywhere between two and four years to complete, but the ability to pick up passengers without them having to pre-book, and with the fare meter ensuring fares are often higher than minicabs, being a self-employed black cab driver can be a lucrative career.
How to find work as a self-employed taxi driver
Work at a taxi firm: Most minicab drivers start their career by working at a taxi firm on a freelance basis. You should get a decent amount of work from the start, since they have existing customer bases.

Join a company like Uber: Uber are the modern alternative to working at a taxi firm. They allow passengers to book a taxi through an app on their mobile phones.

Make business cards: Include your contact details along with the name of the taxi firm you work with and give them to family, friends, and customers so that they'll remember you next time.
Tax Return for Taxi Drivers –
Doing your accounts as a self-employed taxi driver
There are various benefits to freelancing as a taxi driver, from the freedom and flexibility to work with a variety of businesses and individuals to more take-home pay.
But there is one downside – accounting. As a full-time employee, your tax is usually taken care of on your behalf in the form of PAYE.As a freelancer you'll have to keep a range of financial records and then prepare and pay a Self-Assessment tax return at the end of each business year. Accountancy can be very confusing and can distract you from driving your taxi or minicab.
Tax Return for Taxi Drivers –
Getting tax and accountancy advice
With most accountants, you'll pay them to do your year-end accounts, and then they'll forget about you until the next year. But for your business to be run smoothly and successfully, you'll need advice on tax and accountancy throughout the year, especially in the early days.
Tax return for taxi drivers 
Citi Accounts provides an affordable and specialist accountancy service designed just for freelancers. Throughout the year we'll be on hand to give you any tax and accountancy advice you might need, including things like:
Take-home pay

Which VAT scheme to register for

Expenses

Tax allowances

Choosing between sole trader and limited company

Running your business in a tax-efficient way
We charge for our accountancy services in a clear and simple way, which means you'll never receive an unexpected bill, and you can get in touch for advice whenever you want without the worry of being charged a fortune like you would with many other accountants.
Tax Return for Taxi Drivers – Contact Us Now