Welcome to Citi Accounts
Professional financial advice – provided quickly, efficiently and cost effectively – in a personal and friendly manner. These are the watchwords of the service provided by the accountant of Citi Accounts for clients requiring accountancy advice, no matter what size or type of organisation.
Our main aims are to:
Provide professional financial advice in a timely and effective manner using terms that you understand.
Provide all our services in a personal and friendly manner as the company is built upon maintaining good working relationships.
Ensure that we are working towards a common goal of business growth and that we provide all the services needed to ensure that you maintain your focus on your business.
Be agile in our performance and continue to provide up to date software to clients to ease the burden of bookkeeping.
Provide first class customer service provision and to ensure that the associated fees for services provided are clear.
Convey that we are not just accountants but also have years of experience in corporate organisations and also have run businesses ourselves and can provide additional advice on a range of business matters.
To act as a first port of call for any business advice.
Get 10% discount and also free eBook when you register with us.
Very happy with Citiaccounts which are based in Ilford. Been with them for 5 years. They have filed all my accounts and tax returns on time. We had a project in Ireland, they were very helpful and provide assistance.
Got great advice from the accountant. very professional. They were not very expensive. Highly recommend it
We are a firm of Chartered Accountants regulated by the ACCA, widely regarded as the premier brand in the UK
We are trusted by our clients
As Chartered Certified Accountants we are also tax experts and advisors so you can be sure that you are getting the best advice possible
We use the latest tools & technology which can save our clients a great deal of time and money and help them on their path to business growth & success.
We have a personal approach to our clients and build long lasting relationships.
We have a reputation for delivering outstanding service.We are easy to deal with.
We offer Professional financial advice – provided quickly, efficiently and cost effectively – in a personal and friendly manner.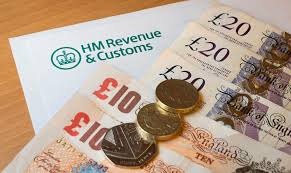 Well you probably wouldn't know whether you are paying too much tax or not. S...
GET A CALL BACK
 If you need to speak to us by calling 0203 837 0328 or fill in the form below and we will call you back within the same working day.
Tags: Accountants near me, Accountants in London UK